We got to spend the weekend with my mom for her 53rd birthday and did a little dreaming of what it will be like for her to be a grandma. I got her a bag of M&Ms, along with this card: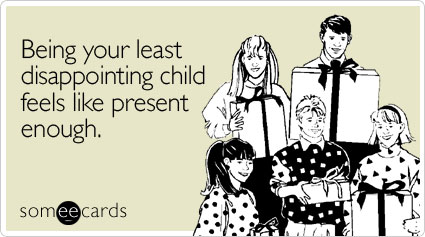 I found the humor in it, even if no one else did. Just kidding. They did. Mom and I got in our first
ever mother/daughter run and had a lovely time! We left their small town in time to get to church at our place on Sunday.
Church has been so relevant and timely lately as we go through the book of Genesis. Two weeks ago we discussed putting more trust in God's plans than our own. This week was no exception, as Shay shared lessons from Jacob wrestling with God. I find myself drifting into how each sermon affects our adoption and I don't think this is an accident.
We also got to serve in the children's ministry, as we do every Sunday. For an hour and a half, we share our lives with 15-25 adorable one year olds. They crack me up, they exhaust me, and they make me excited for a time when I go home with my own little person. This week we had 20 kids, 4 helpers, and no criers! It was amazing!
We closed with small group and while this might be the most boring blog post of my life, it wasn't a boring weekend! We also turned in our first round of paperwork to America World this weekend. More on that soon. In all, it was a delightfully busy time with family and church family.
Here's to busy weekends!